Ronda Rufsvold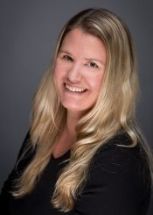 Ronda Rufsvold, Ph.D., LSLS Cert AVEd is a teacher of the deaf, speech language pathology assistant, researcher, and administrator. She received her BS degree in Speech Language Pathology from University of the Pacific in Stockton, CA, and her MEd degree in Special Education with a specialization in deaf/hard of hearing from John Tracy Clinic/University of San Diego. Her Ph.D. in Education of the Deaf and Hard of Hearing was earned at Columbia University in the city of New York. 
Dr. Rufsvold is the Project Manager at OPTION and her primary role is to support the work completed with the Listening and Spoken Language - Data Repository (LSL-DR) database. Her current research interests include language development of infants, toddlers, and children who are deaf or hard of hearing and the acquisition of kindergarten readiness skills. 
Currently, Dr. Rufsvold is the Mainstream Support Coordinator at the CCHAT Center Sacramento in Northern California where she supports children who are deaf/hard of hearing attending mainstream schools. Additionally, she provides tele-intervention services to families of infants/toddlers who are deaf or hard of hearing through BabyTalk/Stanford Medicine.